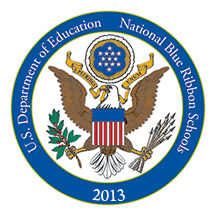 September 24, 2013 — U.S. Secretary of Education Arne Duncan announced today the names of 286 schools identified by the U.S. Department of Education as the National Blue Ribbon Schools for 2013.
Schools were selected either because their standardized test scores in reading and math placed them among the top-performing schools in the nation or state, or because they served disadvantaged students and made extraordinary progress in improving performance.
Fifty private schools were among the awardees this year. Each state's commissioner of education nominates public schools for the award, and CAPE nominates private schools. All winning schools will be honored at an awards ceremony November 18-19 in Washington, D.C.