The well-being of our staff and students is the highest priority of St. Michael School. We continue to follow local, state, and national guidelines as we ensure proper protocols and preventative measures are in place for the health and safety of our staff and students. Please take time to review all of the updated Covid guidelines and procedures below:
UPDATED ISOLATION AND QUARANTINE PROCEDURES – 3/1/22
Please use this link to read the COVID-19 requirements from the Archdiocese of Chicago and  St. Michael School.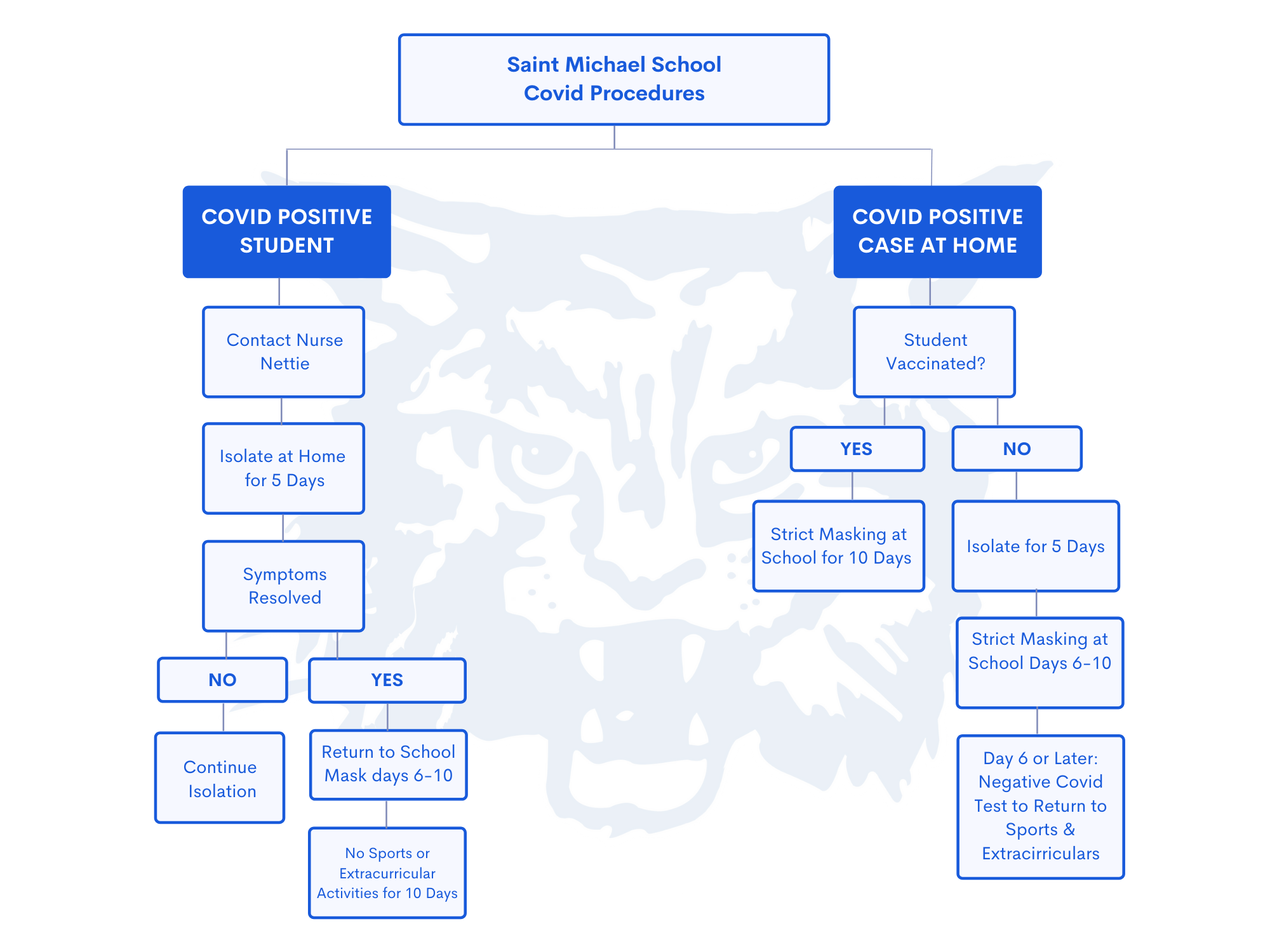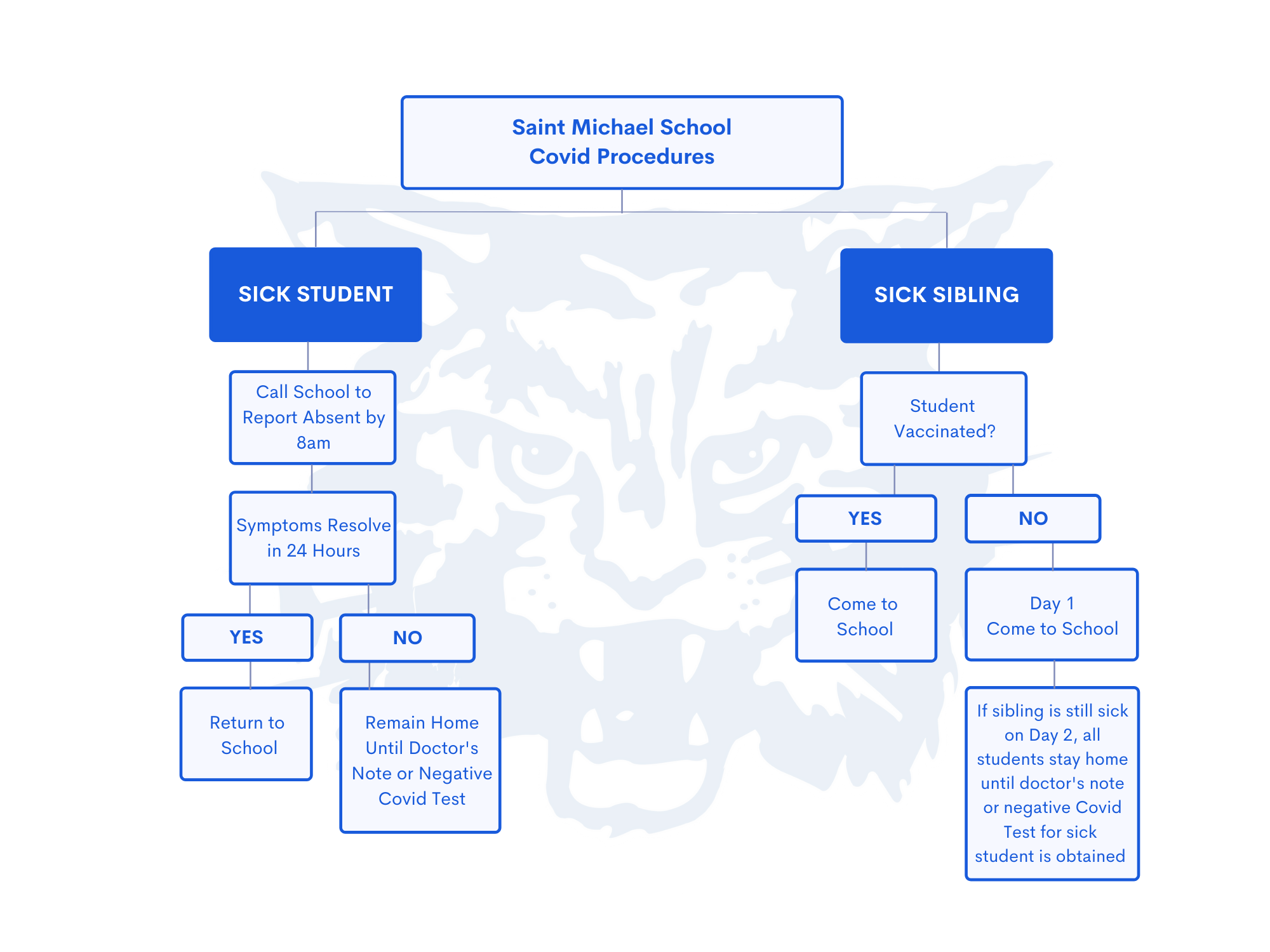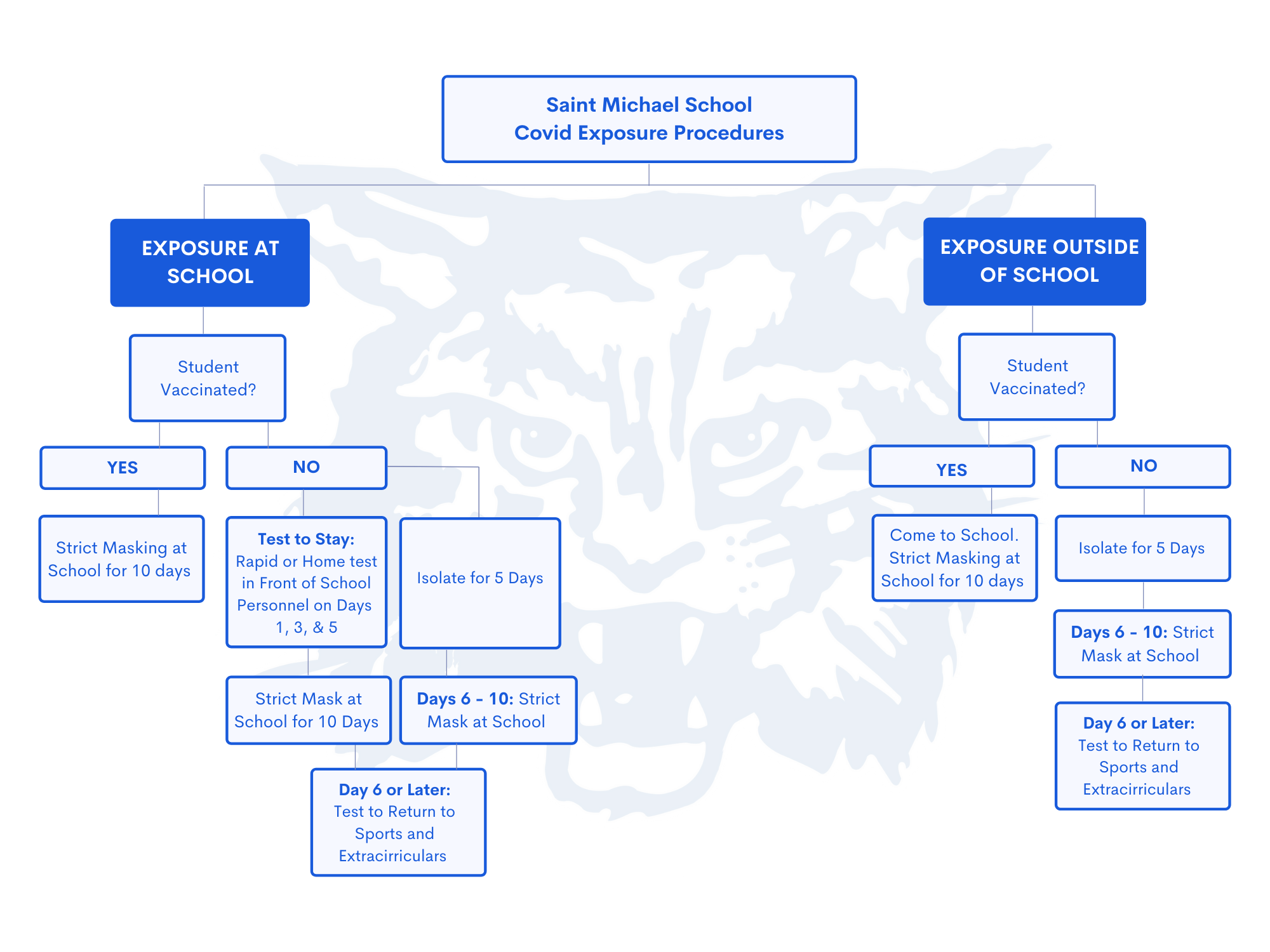 Note: All confirmed positive COVID-19 cases and close contacts of confirmed positive cases involving students or school staff must be reported by school personnel via the updated OCS Intake Form to the Archdiocesan Case Management Team, who will process the case and report to the local health authorities when applicable.
If you have any questions, please contact the school office at contact@saintmike.org.
#SMSStrong
The Administrative Team