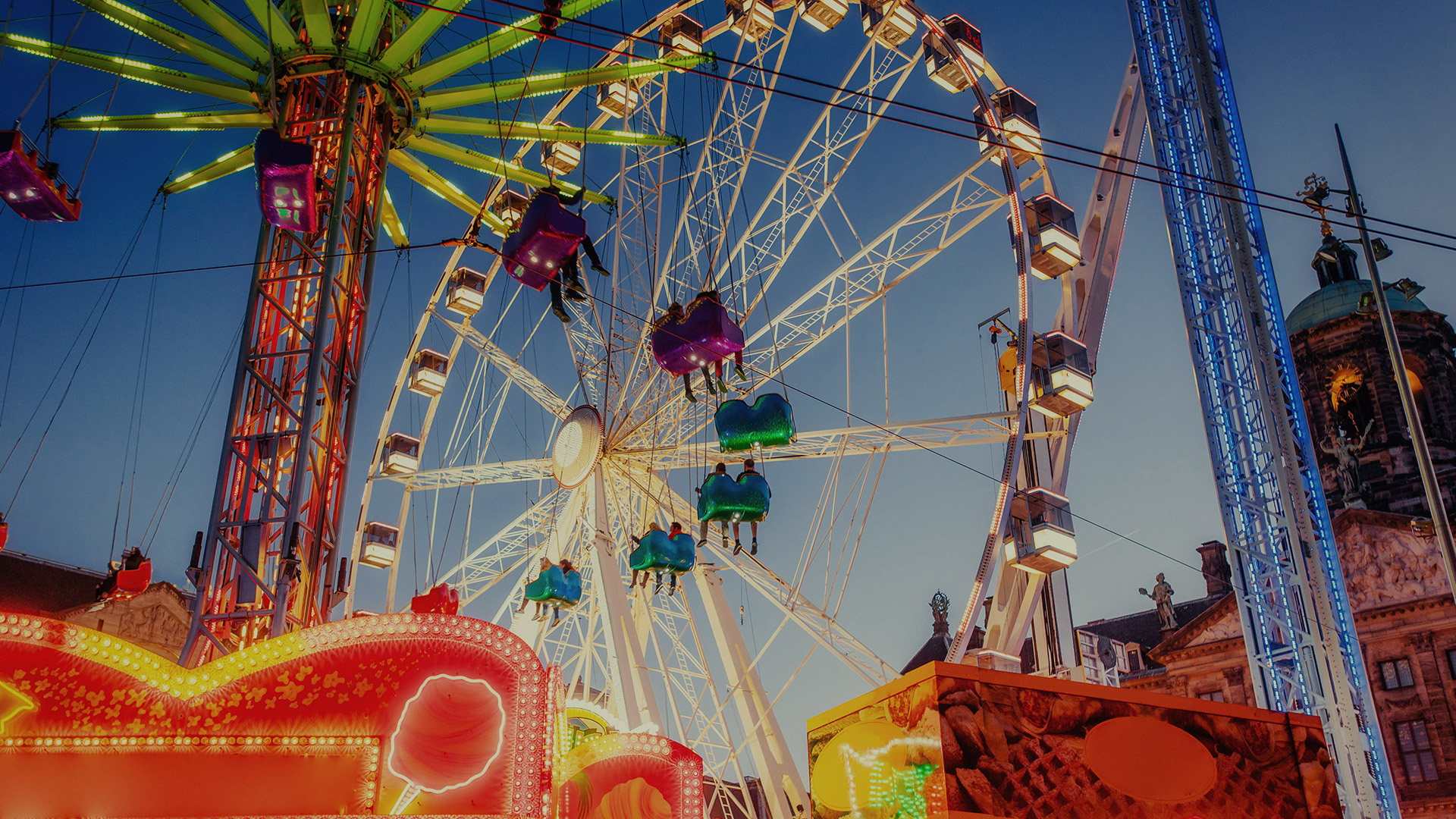 Fall Fest 2019 will be back this year with a full complement of food, drink, and entertainment.
Windy City Amusements will once again provide a carnival for all to enjoy.
Early bird drawings for the $500 began on August 12, 2019.  Turn in your raffle Tickets as soon as possible.
Books of 10 chances cost $125 while single chances are $20 each.
Fall Fest Hours
Thursday, 9/12: 6-10pm
Friday, 9/13: 6-Midnight
Saturday, 9/14: 1-Midnight
Sunday, 9/15: 1-8pm
You can buy passes in the parish office during office hours or in the Narthex on the weekend before and after Mass.
***WE NEED VOLUNTEERS!  *8th graders, teens, and adults:  please click here to volunteer at Fall Fest… we can't do it without you!
CARNIVAL
The carnival will be presented again by Windy City Amusements.  All-ride, four day mega passes will be sold in the parish office and the narthex (after mass) for $65 pre-sales.  Mega passes cost $75 when Fall Fest opens on September 12th.  Four hour unlimited ride specials for $30 are available from the carnival on:
Thursday, Sept 12 from 6-10pm
Saturday, Sept 14 from 1-5pm
Sunday, Sept 15 from 1-5pm
PRE-CARNIVAL PARTY FOR FAMILIES WITH SPECIAL NEEDS
Friday, Sept 13 from 4-6pm
We encourage adults and children with special needs and their accompanying family member(s) to come and enjoy this dedicated time, where the carnival grounds will be less crowded for you and your family to enjoy all the rides and attractions.  Please note, the carnival grounds are completely paved.  Rides for general public will be restricted during this time.  Special ride passes cost $10 and will be available for purchase on the midway.
GENERAL ENTERTAINMENT
Live DJ:  Sunday, Sept 14th from  12-2pm and 3-4pm
Elite Dance Academy: Sunday, Sept 14th from 2-3pm

POLISH NIGHT IS BACK!
Join us for polka music with the I.P.A. Tribute Band and Polish food served by Joey's Red Hots on Thursday, September 12.  The fun begins at 6:30!
BANDS
Thursday, Sept 12 @ 6:30pm – The I.P.A. Tribute Band
Friday, Sept 13 @ 8pm – Maggie Speaks
Saturday, Sept 14 @ 4pm – Anthem
Saturday, Sept 14 @ 8pm – The Boy Band Night
Sunday, Sept 15 @ 4pm – Maggie Speaks presents Yacht Rock Night
PARKING LOT LOCATIONS
1. Forest Preserve Parking Lot (W. 143rd Street)
2. Mary Meditation Parish Parking Lot (14355 Highland Ave.)
3. Orland Park School Parking Lot (W. 143rd Street)
4. Metra Parking Lot (143rd Street Station)
5. 143rd St. & Jefferson Avenue Public Parking
6. Hope Covenant Church Parking Lot (14401 West Ave.)
7. Orland Park History Museum (14415 Beacon)